Ektelon Team Tour Racquetball Bag Review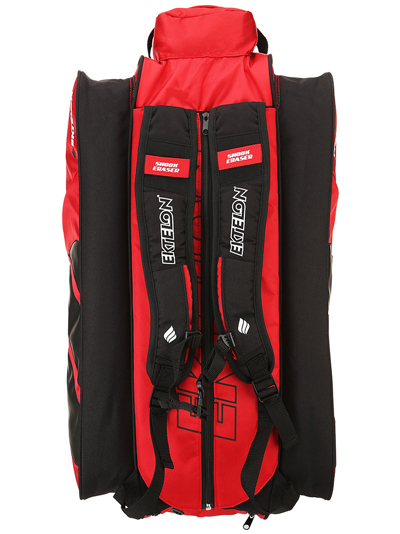 Team Tour Bag
is the latest top of the line racquetball bag from Ektelon. Introduced at the end of 2014, the most distinguishing feature of this bag is that it provides four different ways of carrying the bag to maximize your comfort. In addition to the typical hand straps and single shoulder straps, it has a hidden compartment underneath the bag which has straps that allow you to carry it as a backpack. All these different straps would come in really handy for anyone who has to frequently travel between tournaments and carry a lot of gear. To make things even more comfortable, all the handles and straps are padded.
But regardless of where you are on your racquetball journey, I would still highly recommend this bag purely for the number of different compartments it provides and its large size. This allows you to comfortably fit the many things you need to carry with you to play racquetball. For example, it's always advisable to carry more than one racquet with you, in case you break your strings (or the frame) and Team Tour bag provides two separate compartments for your racquets. Moreover, depending on the thickness of your frames, you should be able to comfortably accommodate two racquets in each compartment, so you have up to four racquets to chose from at all times.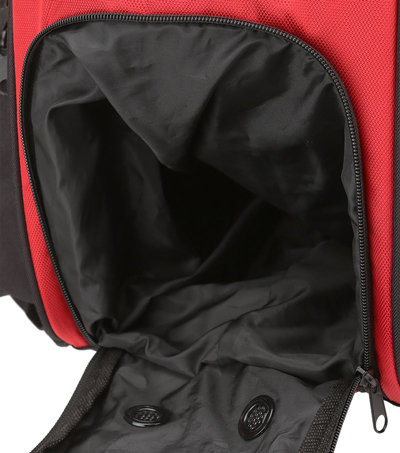 It has a large ventilated compartment for you to keep either your wet clothes or your shoes to help keep whatever you put there dry. There's a line to hang your gloves on, like most racquetball bags of this size have. Though Ektelon put a pretty short one on Team Tour bag and it can only accommodate 4 or 5 gloves. That's still plenty to be able to change gloves between each game. But I have a lot more gloves with me usually and it's slightly annoying having my gloves in two separate places, since I just keep the rest of them in the main compartment.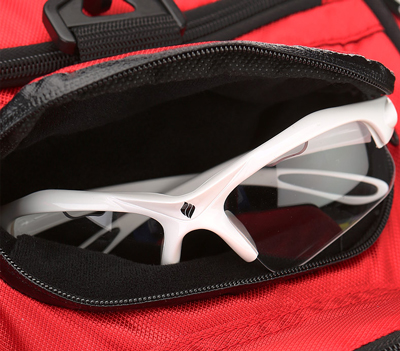 It also features a nice padded compartment for your protective eye wear, so it doesn't get accidentally crushed when putting the bag into lockers or just everyday use. And speaking of gym lockers. This is one of the downsides of having a racquetball bag of this size is that it can be a little tough to fit into lockers. Especially when the bag is particularly full and the lockers unusually narrow. I haven't run into a situation where I couldn't fit this bag into a locker at all. But it just takes extra care to push in and pull out. And it introduces some wear on the sides where the bag rubs against the edges of the locker door that otherwise wouldn't happen. But I think it's a small price to pay to be able to have all the things that you need with you and be able to organize everything comfortably.
 Here's a great video by Ektelon's Vice President Scott Winters that shows all the features of Team Tour bag:
In conclusion, I personally think this is one of the best racquetball bags on the market. It's a bit pricey, but well worth the investment since it will serve you well for many years to come due to its great durability. You can purchase Ektelon Team Tour Racquetball Bag
from Amazon by following the link below.