Racquetball Organizations
USA Racquetball (USAR) is the National Governing Body for the sport of racquetball, recognized by the U.S. Olympic Committee and is committed to excellence and service to their members. They provide opportunities for members and enthusiasts to actively participate in the sport, through sanctioning of events, administration of programs, and development of competitive teams.
Founded in 1990, the men's professional International Racquetball Tour (IRT) features 300 players competing in over 20 Top-Tier and more than 50 Satellite tournaments in Latin America, the United States, and Canada.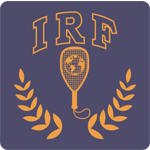 The International Racquetball Federation (IRF) was formed in 1979 with 13 National Racquetball Federations across four continents before quickly expanding to over 70 countries. It is the recognized International Governing Body for racquetball under the International Olympic Committee.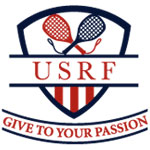 The United States Racquetball Foundation is a fundraising organization committed to ensuring the future of racquetball through comprehensive long-term planning, proven sustainable fundraising models, and transparent business practices that strategically develop grassroots racquetball participation throughout the United States while building an endowment fund to support these efforts.
The Ladies Professional Racquetball Tour (LPRT) is the governing body of the highest-level professional female racquetball players in the world.  It is comprised of elite female athletes representing over a dozen countries including the United States, Bolivia, Chile, Canada, Mexico, Japan, Ecuador, and Colombia.
World Outdoor Racquetball (WOR) is on a mission to organize and unite all factions of Outdoor Racquetball under one association that will promote and govern the outdoor game. WOR works to bring outdoor players throughout the world into the mainstream of racquetball through affiliation with the US Racquetball Association. WOR and the outdoor game is an important vehicle in the promotion and overall growth of the sport of racquetball.